Recharge and change your life
Get a chance to win QR5,000 cash every week on every recharge with Vodafone Win Like A Boss promotion.
Every QR 5 worth recharge gives you 1 chance to win each week. The higher the recharge amount, the higher the chances of winning.
Promotion ends 31 December 2018.
Draw #8 Winners
Mufeed Manhalattu Parambil
Mohammad Kanchan Miah Khaleque
Draw #7 Winners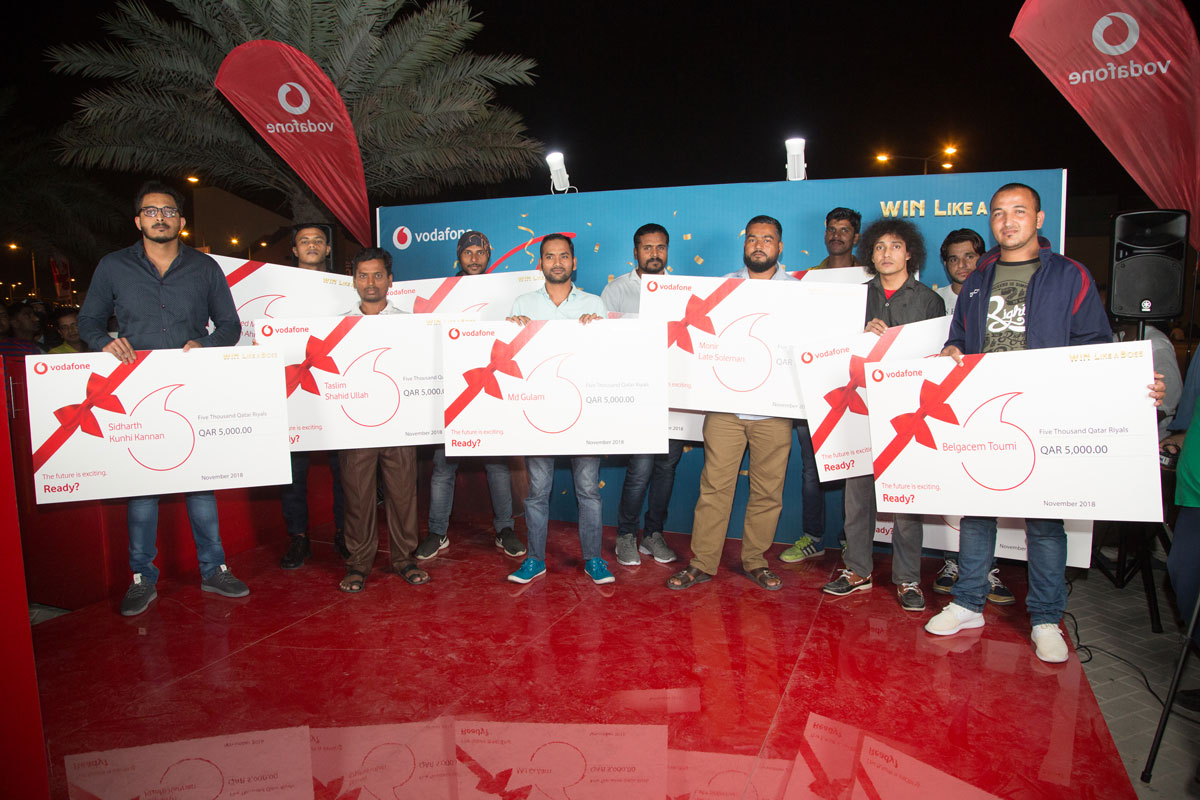 Shihas Abdulla Kunhimarakarakathu
Abdul Nisar Vadakkar Thareekkott
Draw #6 Winners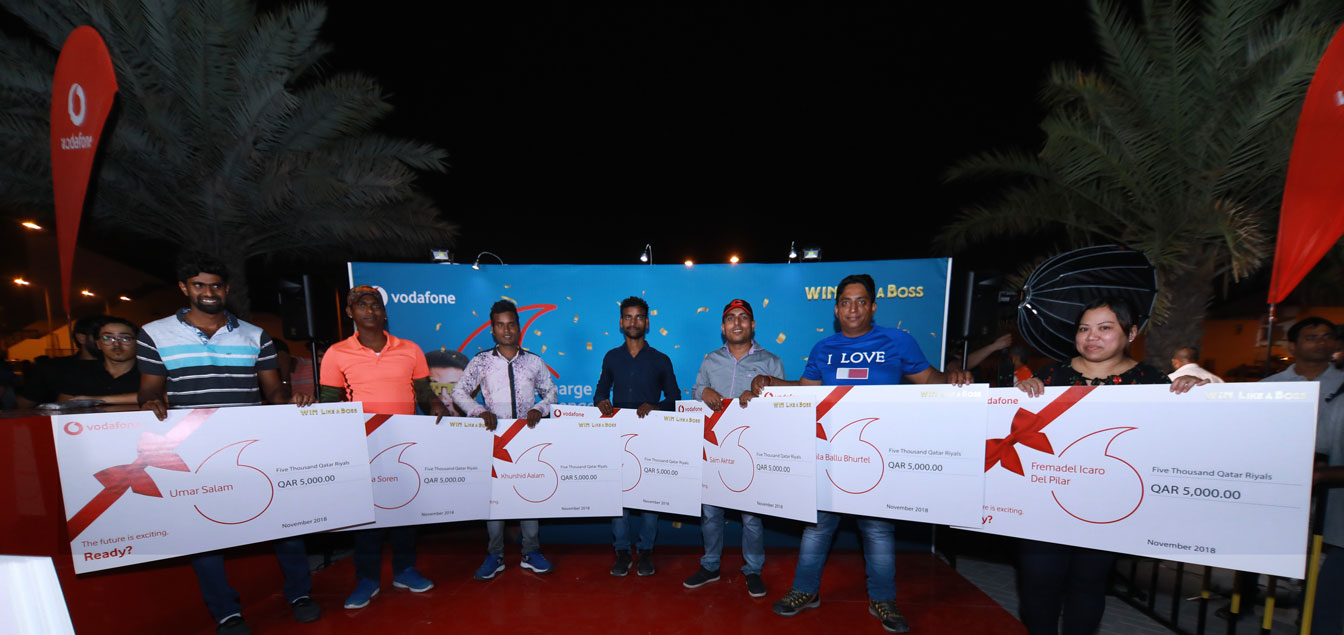 Mayrm Hassan J S Al-Ahmad
Draw #5 Winners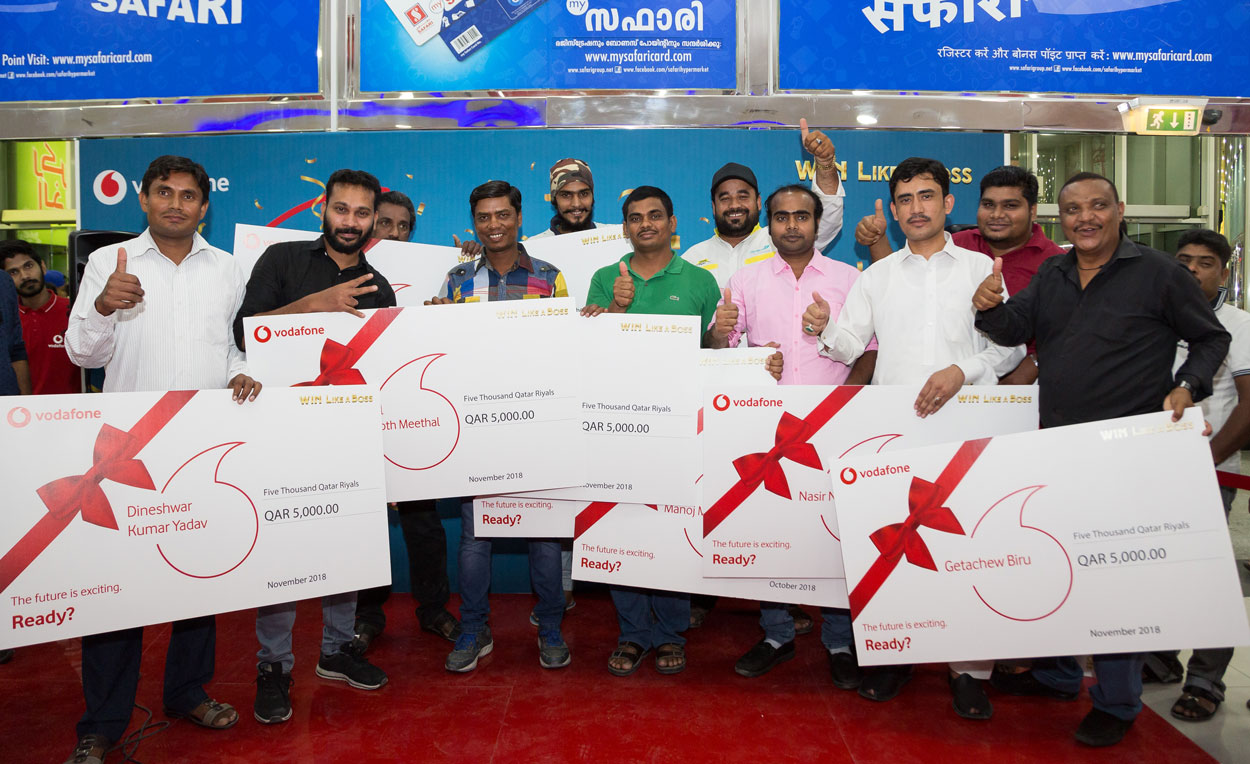 Draw #4 Winners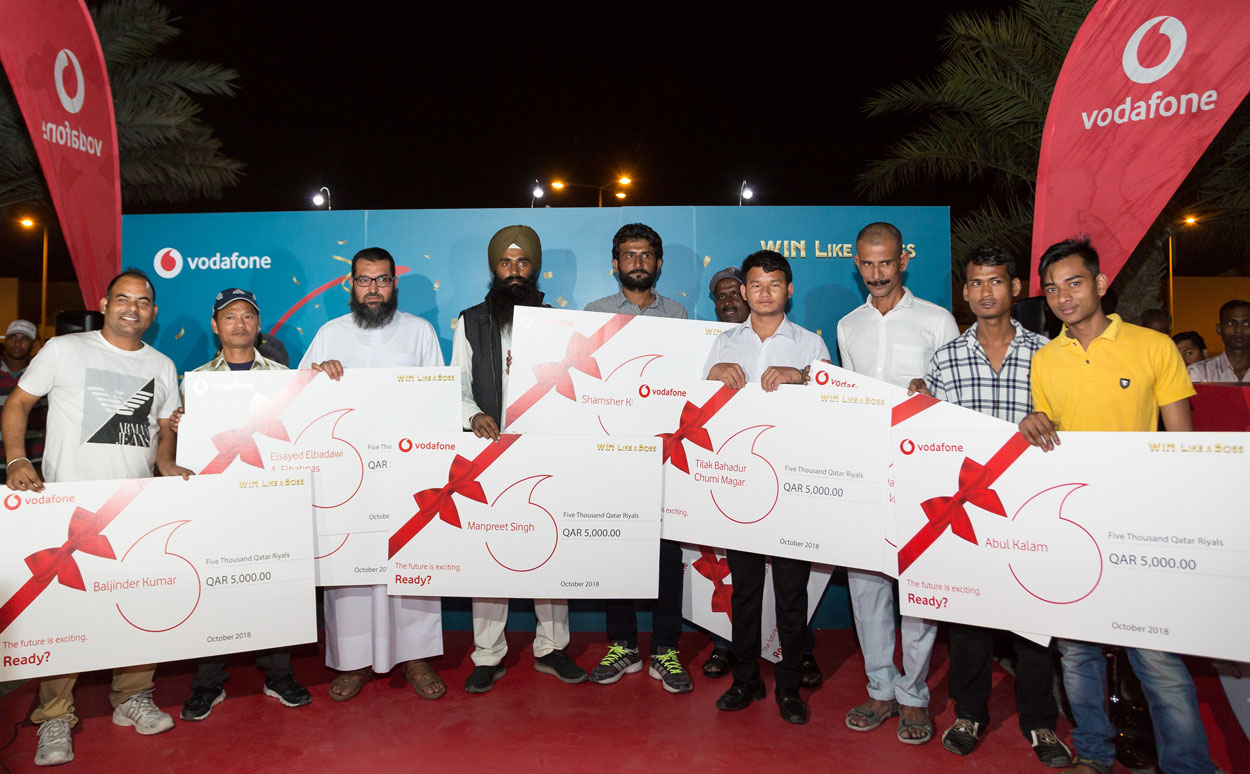 Mohammad Mateen Allah Ditta
Tilak Bahadur Chumi Magar
Elsayed Elbadawi Abouelmakarem Elbahnas
Draw #3 Winners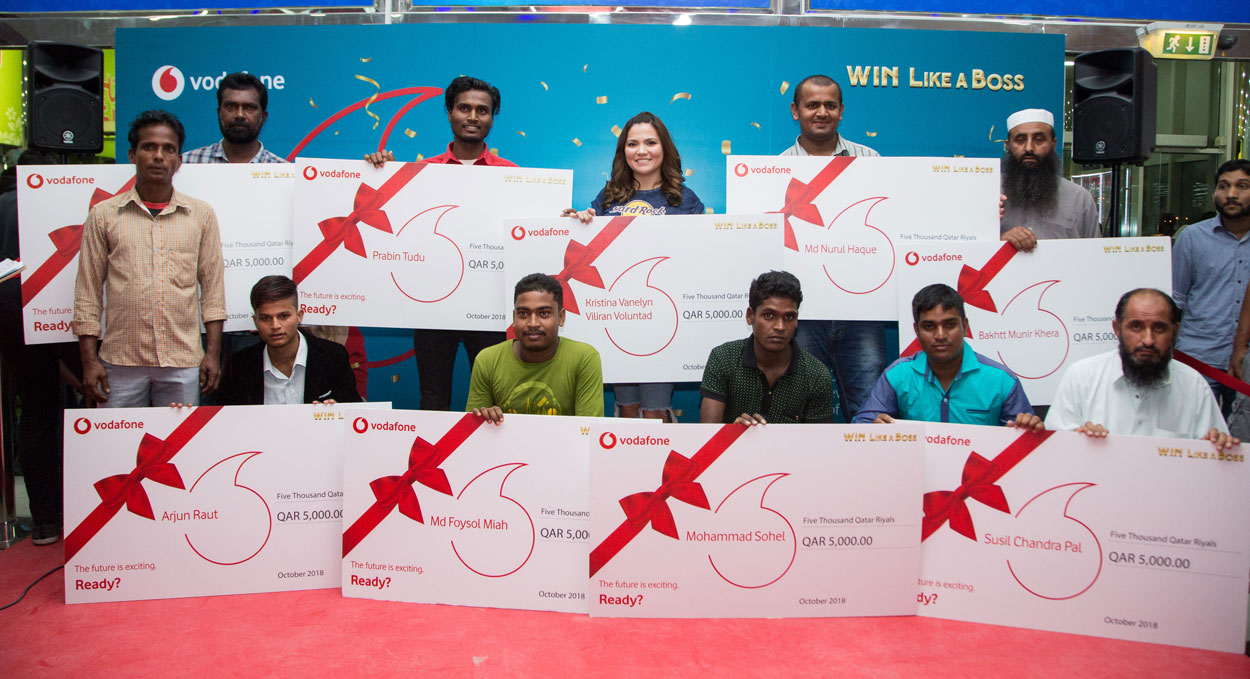 Ambar Bahadur Bishwakarma
Kristina Vanelyn Viliran Voluntad
Aruthungil Narayanan Sathyan
Draw #2 Winners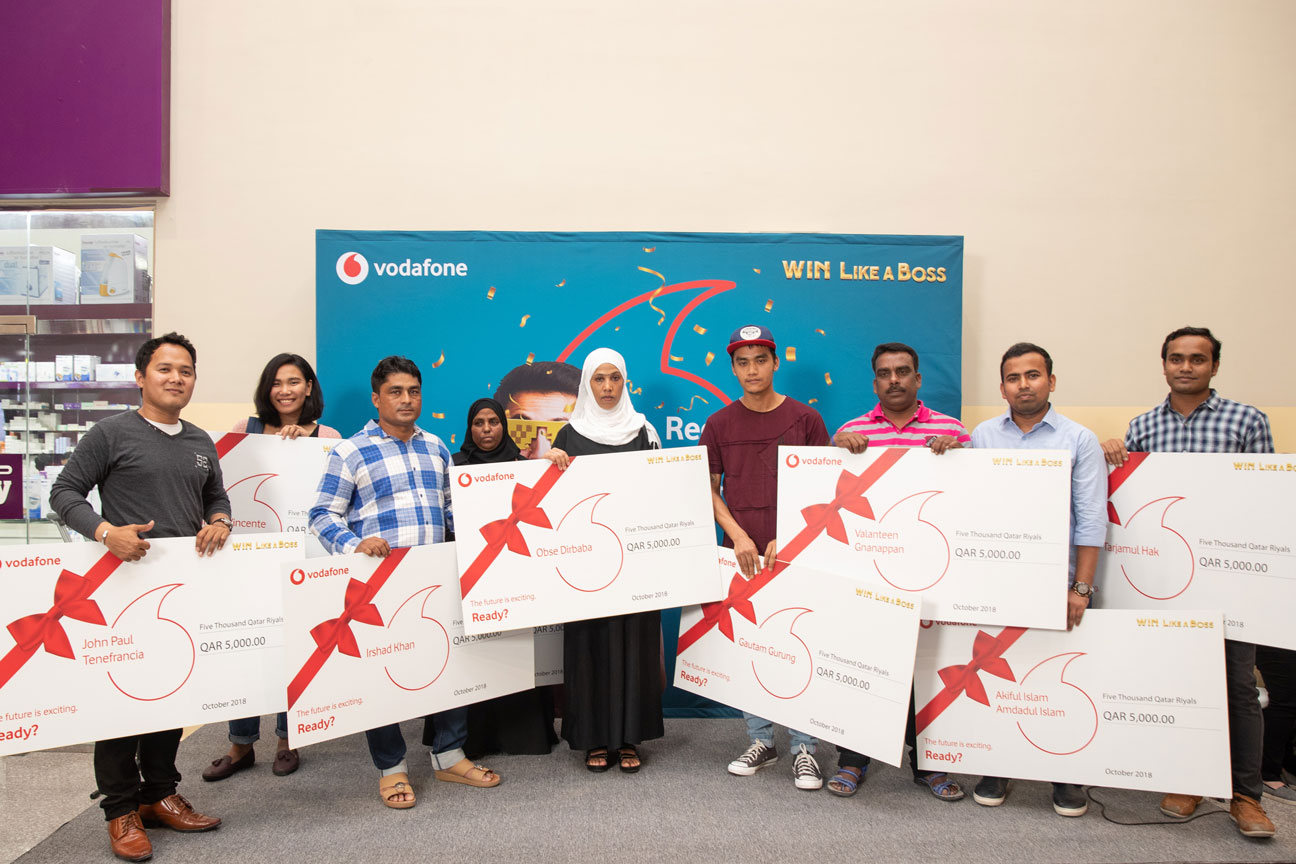 Akiful Islam Amdadul Islam
Davis Hartles International W.L.L