Your business goes wherever you go. Greater connectivity across Qatar
We deliver our solutions over the best-in-class Vodafone 4G+ network, so that your business functions seamlessly and efficiently, all at average speeds between 30 and 40Mbps without the need for a stationary Wi-Fi hotspot or network cable. By combining the right Mobile Broadband device with the best price plan from our extensive range, we can create the perfect Mobile Broadband solution for your business.
Enjoy UNLIMITED mobile broadband plans designed specifically for all your office needs and on-the-go.
Giga Wi-Fi Hub
GigaBusiness Wi-Fi is powered by Giga Wi-Fi Hub, an innovative technology that guarantees Wi-Fi coverage for every size business.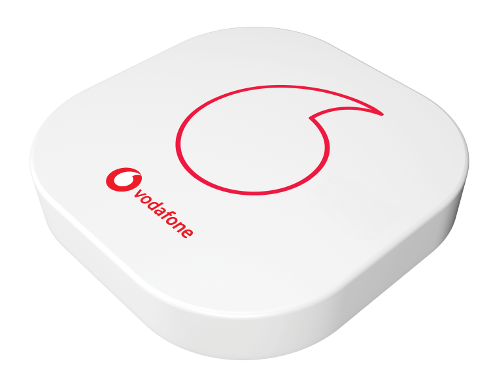 Depending on your business size, you can add the suitable number of GigaWifi hub units:

The first Wi-Fi Hub unit is connected to your router.
You can add and position the second and other additional units in the best places to ensure a full Wi-Fi coverage into your meeting rooms, basement or store.

Giga Wi-Fi Hub app: You can set up and control your Giga Wifi hub with an easy to use application which you can use to control the entire experience. Download Samsung Smartthings app and follow th steps described below .
Giga Wi-Fi Hub is available with all new Mobile Business Broadband plans. You can subscribe to one of the new plans and get the Giga Wi-Fi Hub installed for you by our Vodafone sales & installation teams.
Mobile Broadband
1. The value of each plan will be valid until the end of each Bill Cycle, and any unused value will be expired at the end of the Bill Cycle Date.
2. Once you consume the Internet value included in your Mobile Broadband plan you will be charged an Additional Data Access QR 0.10 / MB.
3. The Data usage is for local use only, for Roaming Data use charges are applied please check the rates on www.vodafone.qa/roaming - Our Business Mobile Broadband Super plan is an exclusive plan for Vodafone Business customers - for only QR 300 per month, you will receive 15GB for local internet use.
* Unlimited benefit is offered for reasonable use only. Excessive use of the service beyond that which is used for normal consumer service and which, as a result has the potential to negatively impact the quality of service available to other subscribers, may result in the suspension of the benefit. All 'Unlimited' data Plans/Add Ons (Products) are subject to a 'Fair Usage Policy'. Customers subscribing to the Unlimited Data Products will have a reduced maximum speed of 1Mbps on reaching data usage of 1TB within their bill cycle. The reduced speed i.e. throttling will be removed once the subscriber reaches the renewal date or bill cycle. ** Customers subscribing to the QR 250 and QR 350 Unlimited Data Plan will have a maximum speed as indicated above from day of activation till usage of 200GB data within the bill cycle. After 200GB data the speed will be reduced to 1 Mbps. The maximum allowance on the plans is 400GB.