Doha, 31 July 2019: Vodafone Qatar is the first operator in the country to include Lebanon in its Passport Pack, just in time to benefit thousands of travellers heading home or visiting this popular destination during Eid Al Adha.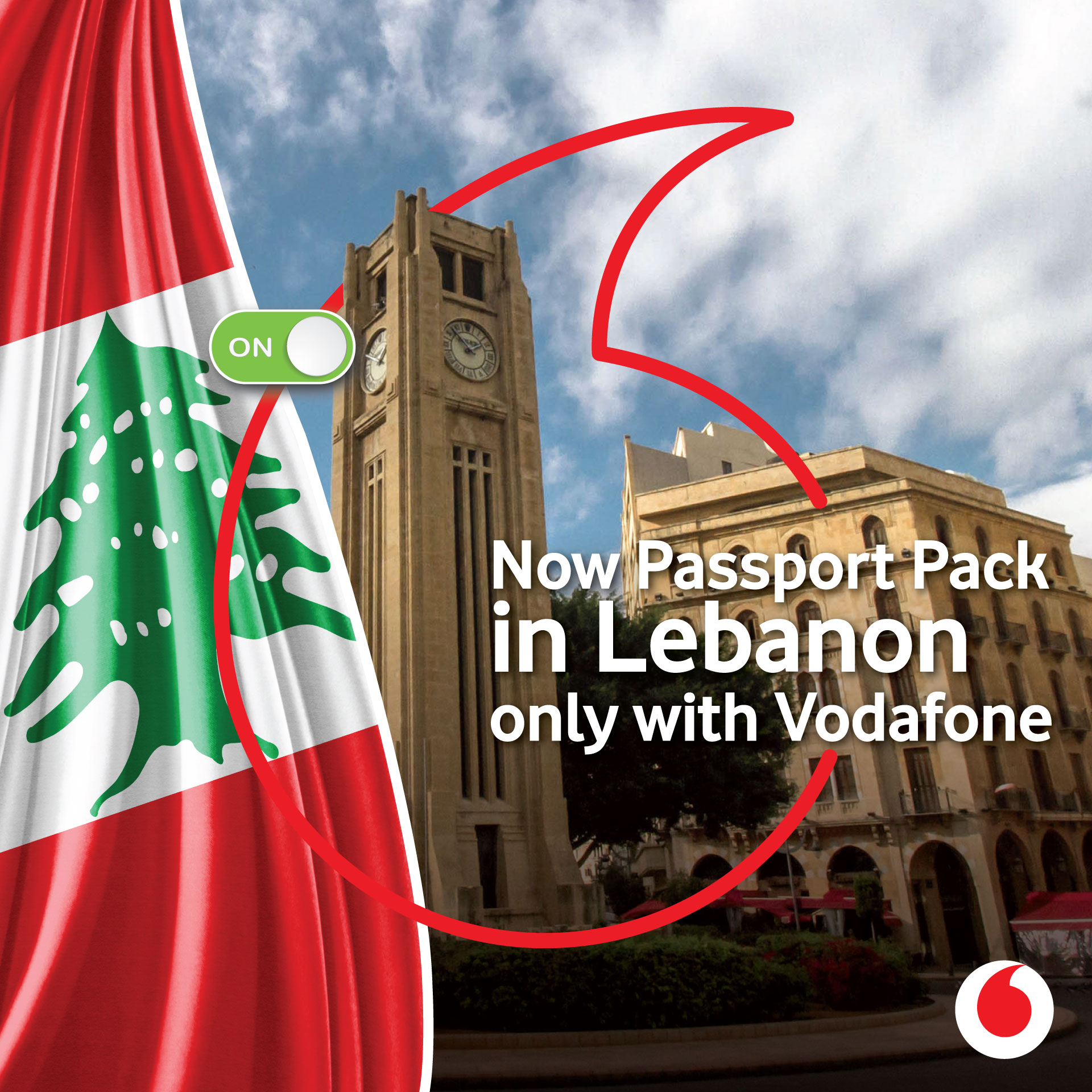 Vodafone Passport Pack lets customers enjoy 1GB of data and 100 minutes of roaming calls for only QR 100 per week.
With the inclusion of Lebanon, Vodafone Passport Pack now covers 120 destinations, the country's widest reaching roaming pack. It is also the only roaming pack enabled on all operators across each of these countries. In Lebanon specifically, this includes both the country's telecommunications operators, Alfa and Touch.
Vodafone Bill Manager automatically activates Vodafone Passport Pack for all Postpaid customers as soon as they are roaming in one of the enabled countries, for an effortless, worry free experience. Prepaid customers can activate Vodafone Passport Pack through the My Vodafone App or by dialling *110*110#.
For a full list of countries covered by Vodafone Passport Pack and for further information, visit www.vodafone.qa
-ENDS-
About Vodafone Qatar P.Q.S.C
Vodafone Qatar P.Q.S.C. ("Vodafone Qatar") provides a comprehensive range of services including voice, messaging, data, fixed communications, IoT and ICT managed services in the State of Qatar, for both consumers and businesses alike. The Company commenced commercial operations in 2009 and has 1.7 million customers as of 31 March 2019. Its state-of-the-art network infrastructure is expanding to cover key locations in the country with fibre connectivity and 5G, along with an extensive digital ecosystem, which will contribute to Qatar's continued growth and prosperity. Vodafone Qatar's vision is deeply rooted in its mission to connect today's ideas with the technologies of tomorrow by pioneering digital innovation and becoming people's first choice in telecom and digital services. Please visit www.vodafone.qa for more details.
For press enquiries, please contact:
Lana Khachan
Head of Communications, Vodafone Qatar
E-mail: lana.khachan@vodafone.com